Computing
National Curriculum
At Anston Brook, we believe that Computing is a vital part of the national curriculum and the curriculum we want to deliver as a school. Computing changes the lives of everyone. Through the teaching of computing, we aim to achieve full delivery of the requirements of the national curriculum through building up a body of key concepts and computational knowledge.
Intent in computing:
For children to have an awareness of long term Computing understanding and how these skills can be applied beyond school. It is important that the children at our school understand the 'big picture' in their learning.
For our children to build knowledge, skills and vocabulary over their time at Anston Brook.
To know that Computing is not a stand alone subject at Anston Brook and through cultural capital, have a clear understanding of the impact it can have on their own future.
To be ambitious in their learning and know that they can take risks in a safe environment, contributing towards a growth mindset approach.
To be enthused and excited about their learning, engaging the skills they have learnt and discovering talents and new interests.
To continue to develop their literacy and reading skills in all areas of the curriculum.
Implementation of Computing
At Anston Brook, we are focusing on developing the necessary skills that children will need throughout there time in school and beyond. We will explore attitude towards computing and it's value to the children and society. Through practical lessons, we aim that children in KS1 will be learning about algorithms, what they are and how they are used in many different ways - knowing that this is a useful skill when; creating, storing, retrieving and organising information. In KS2, children will explore programmes more closely and learn how to debug a programme, whilst also introducing how to design, write and debug programmes for specific goals.
Lessons will be taught to stimulate discussion and engage children in all aspects of computing.
Through the use of our aspirational beehive, we link the learning taking place in each lesson to one skill to that learners are aware of the expectations of the lesson and how they can improve themselves as computing technicians.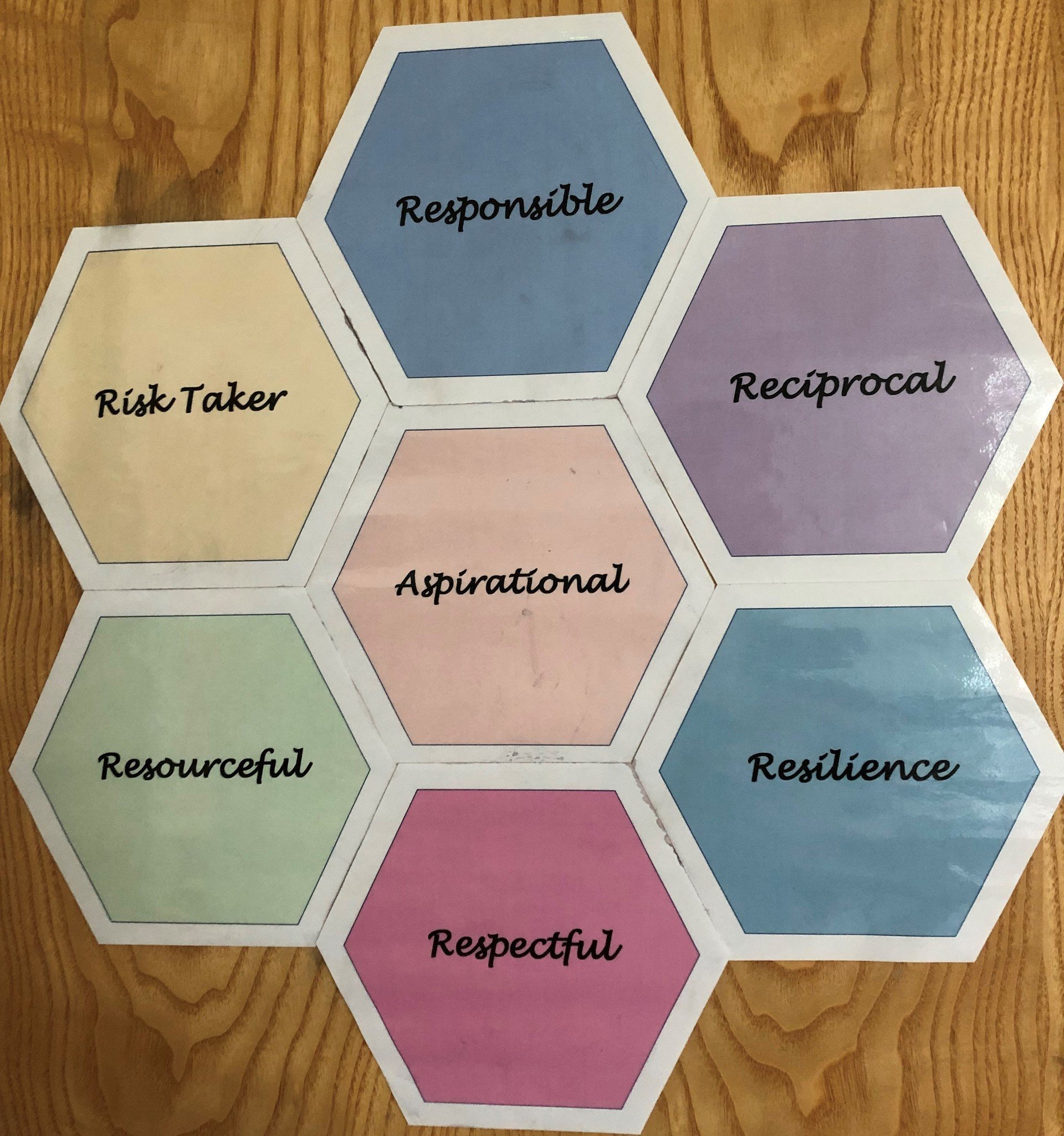 Through computing, we are aiming to develop reading, writing and mathematical skills and will be trying to thread these important skills through each session that is delievered. We are very excited by our computing curriculum and are even more excited to deliver it to our children.