Leopard Class - Foundation 2

A warm welcome to our class page!
Teachers: Mrs Wilkinson and Mrs Sarjeant
Teaching Assistants: Mrs Link, Mrs Wilson-Fuller, Mrs Cliff
A huge warm welcome to all our Leopards and their families! Our page is full of important information and details of our learning adventures.
If you have any questions or queries regarding your child's learning, please see a member of the Foundation team.
Thank you
Mrs Wilkinson
In September, the children in Leopard Class chose the following for their class code:


We sit with our legs crossed and our hands still


We listen carefully and look at the speaker


We have kind hands and feet


We use kind words and take it in turns to talk


We look after ourselves, each other and our toys


We have lots of fun!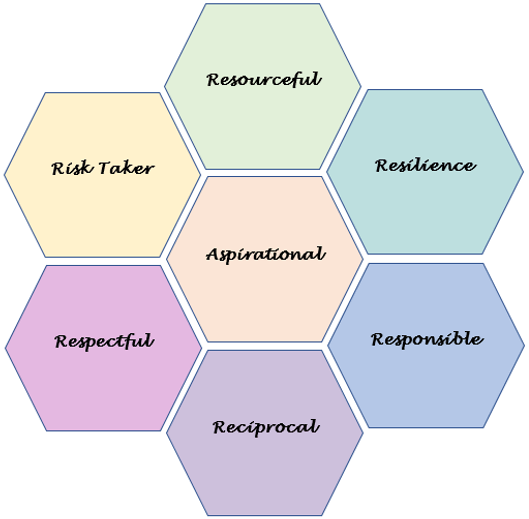 Our class code also underpins, and links very closely, to our Aspirational Beehive which can be seen throughout school and in our classroom: the core values are the skills and attributes that are rewarded for demonstrating within the school environment.
Reading - We ask that home learning will focus on phonics, reading and spellings. Please read with your child and practice letter sounds and words at least 3 times a week. We can not send reading books home at the moment so look out for reading activities on Dojo stories.
Home Learning Tasks - Our communication through Dojo will aim to keep a strong connection between school and home learning. Parental involvement is essential and regarded as a positive way to support your child's learning away from school and we really appreciate you taking the time to help and support.
Every Friday, you will find something new on Dojo class stories for you to do and share at home. Please return it through your Dojo portfolio by the following Thursday.
In addition - Please feel free to comment and send photos, videos, messages through your Dojo portfolio about anything new that your child has achieved / experienced, for example:
- A visit to a new place (the farm, the post office, the swimming pool).
- Achieving a new skill (learning to swim, writing their name, fastening shoes/buttons, learning to ride their bike).
- Trying something new (tasting new foods, making new friends, sleeping at a friends or relatives house).
- Special events (birthdays, weddings, birth of a sibling, going on holiday).
- Development of a new interest (has your child become interested in: a book character, numbers, building painting, books, writing/drawing?)
Thank you for your contributions, this information will help us to build an increasing picture of your child's development as they progress through the Early Years Foundation Stage.
Our PE day is WEDNESDAY.
Please make sure that on this day, children have correct PE kit (white t-shirt, black shorts and trainers). Please ensure your child's clothing is labelled.
Please take out earrings for PE days. Thank you