Wolf Class - Year Two

A warm welcome to our class page!
Class Teacher: Miss Budziszewski
Teaching Assistant: Miss Elliss
Welcome to Wolf Class!
A very warm welcome to our class page. If your child is in Wolf Class, all the information you may need to support your child will be here so, please, take a moment to familiarise yourself with it. Not only will this page support you and your child through useful links and tips, it will also be a place of celebration for your child's work.
Towards the bottom of this page, you will find: the class newsletter, subject knowledge organisers and home learning links which will be updated regularly to mirror your child's learning in school.
If you require anymore information regarding your child's learning, please contact a member of the school reception staff. If you have any further questions, do get in touch.
Miss Budziszewski
Autumn 1 Knowledge Organisers
Please enter some files.
Wolf Class Code for Learning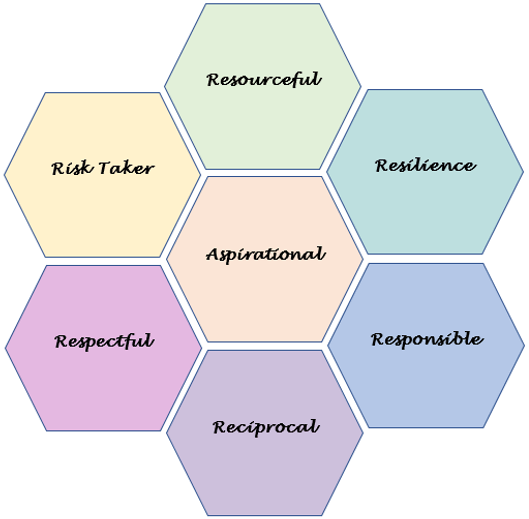 At the beginning of the academic year, the children in each class are asked to choose 5 rules that their class must adhere to throughout the year. In September, the children of Wolf class chose the following for their class code:


Be kind and helpful


Take pride in the work I produce


Be respectful to others


Try my best


Believe in myself


Our class code also links very closely to our Aspirational Beehive, which can be seen throughout school and in every classroom. The core values are the skills and attributes that are praised and rewarded for, when demonstrating these in school.
Home Learning
Home learning will be provided at the start of each half term. This learning will sit alongside the work that the children are producing in school, with activities chosen to further and deepen their understanding. The children will be given 5 weeks to complete at least one activity. At the end of the half term, the children will present the work they have completed to the rest of the class in the Fabulous Finish event. Hopefully, they will have lots to share!
Spellings will be given to the children weekly and will be subsequently tested the following Friday.
Regular reading is vital for children to expand their working vocabulary and their comprehension skills. It is also important that, children are exposed to different genres of books and writing styles. This will help your child during English lessons, as they will have use an 'authors voice' when creating stories or poetry. In Wolf class, children are encouraged to choose books that appeal to their interests.
PE
Our PE days are Mondays and Thursdays . Please ensure that your child is equipped with suitable and correct kit (white t-shirt, black shorts and trainers). In the winter months, we encourage the children to bring a jacket or jumper to wear for outdoor learning. Please ensure that all clothing is labelled as it remains their responsibility to look after their clothes and equipment.